Quick Start
Invitation to the NS
New users of the Everynet Network Server (NS) platform will receive an email invitation to the portal. Upon first entry, the portal will ask the user to set a password and log in.
The NS is arranged based on 'Organizations' and the scope of view is limited to objects belonging to that organization. Everynet will initiate the first user within a new organization, and they will subsequently be able to add and manage other users via the portal.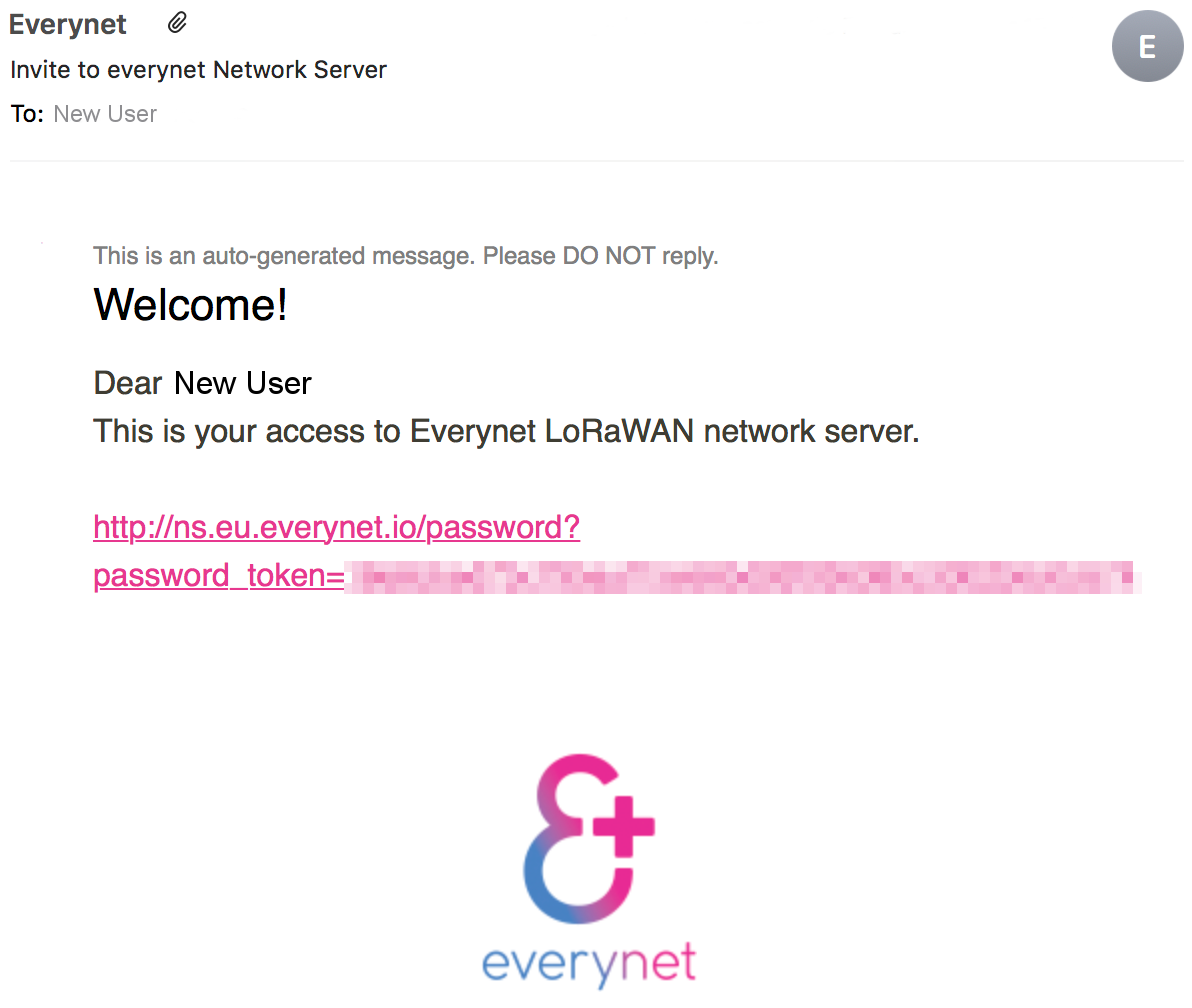 Portal Layout
The Everynet NS and portal are designed to scale to many millions of devices and users, which would quickly become cumbersome to navigate via simple groups and lists. To overcome this, all objects on the server can be assigned multiple tags to ease searching.
The scope of view for any user is defined by their organization. The organization contains all their tags, devices, filters, connections, users and keys.
Filters provide a powerful mechanism to route data between sets of devices and connections to external application servers. By filtering tags, EUIs, gateways and message types, it is possible to establish complex relationships between devices and applications, even share data from one device to multiple applications.
Main View
The default view for the Everynet NS portal is shown below.
The search field provides a convenient mechanism to quickly discover groups of devices within the server. In the example shown here, a selection of devices that have been tagged with 'test' have been listed on the left side of the screen. Key information for each device is visible in the list of tiles.
Devices can be searched using:
dev_eui
dev_addr
dev_class
tags
app_eui
activation
encryption
org
When a device is selected (in the example show the top device is highlighted), its full details can be viewed and the attributes modified in the right-side panel of the screen. Each of these attributes maps to developer APIs.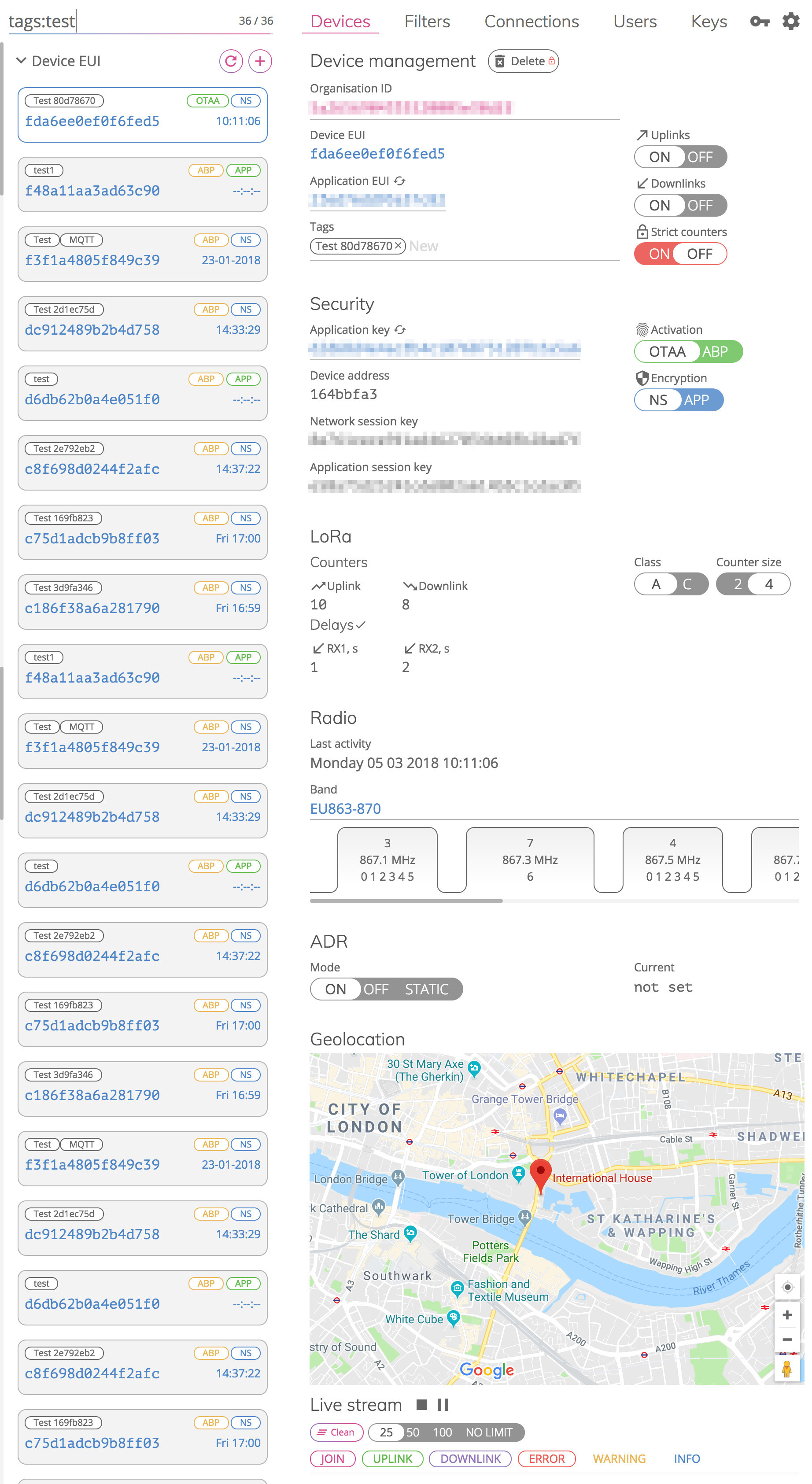 Create a Device
Under the 'Devices' view, click the

icon.
The necessary EUIs, addresses and keys can be populated dependent on the choices for activation type and whether the payload encryption is terminated at the network or application server. User-supplied EUI/addr/keys values may be entered, or auto-populated.
Multiple tags can be assigned to each device to ease subsequent searches.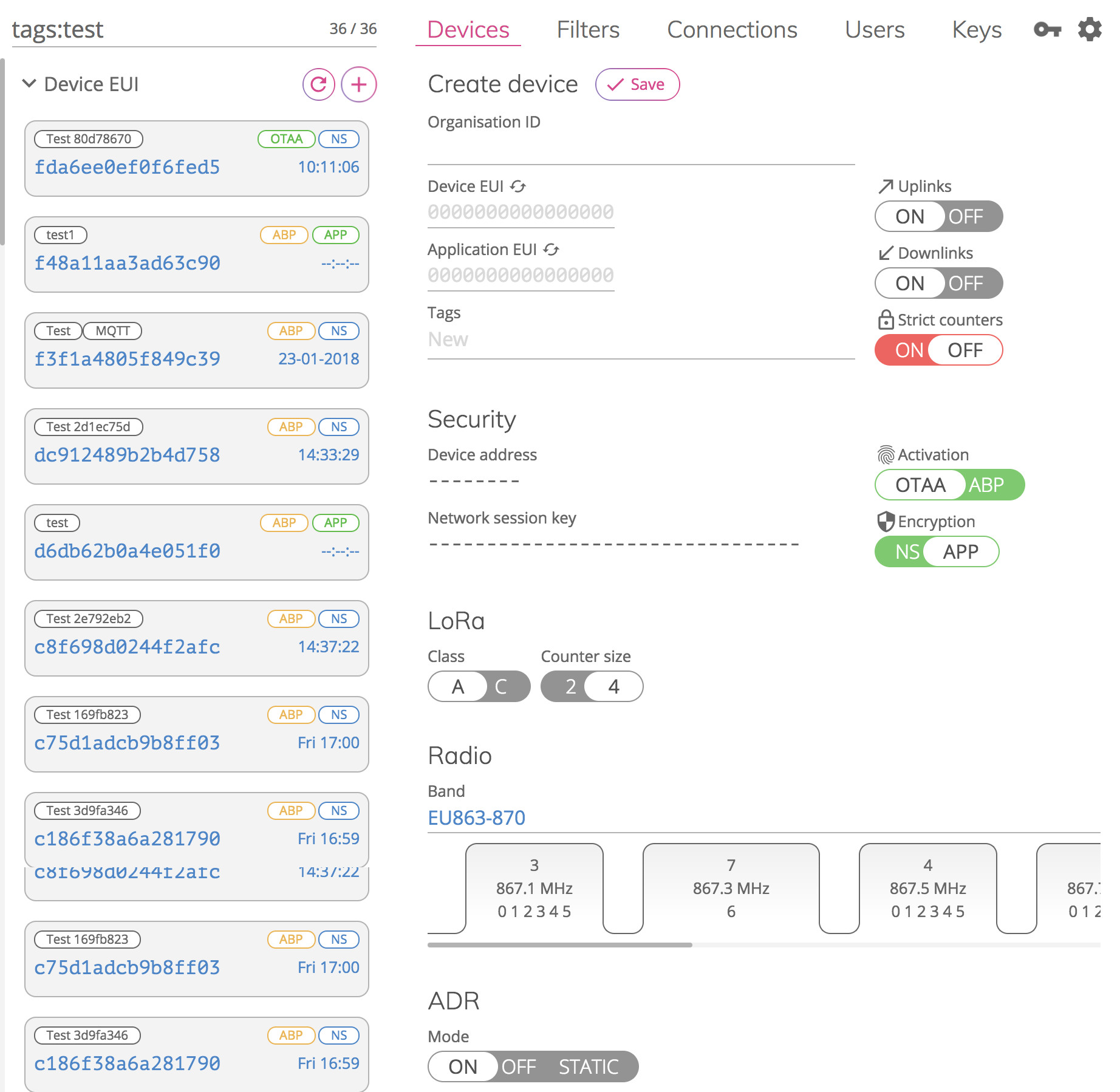 Create a Filter
Under the 'Filter' view, click the

icon.
Filters provide a mechanism to form groups of devices. These groups can be formed by filtering tags, EUIs or by gateway and message type.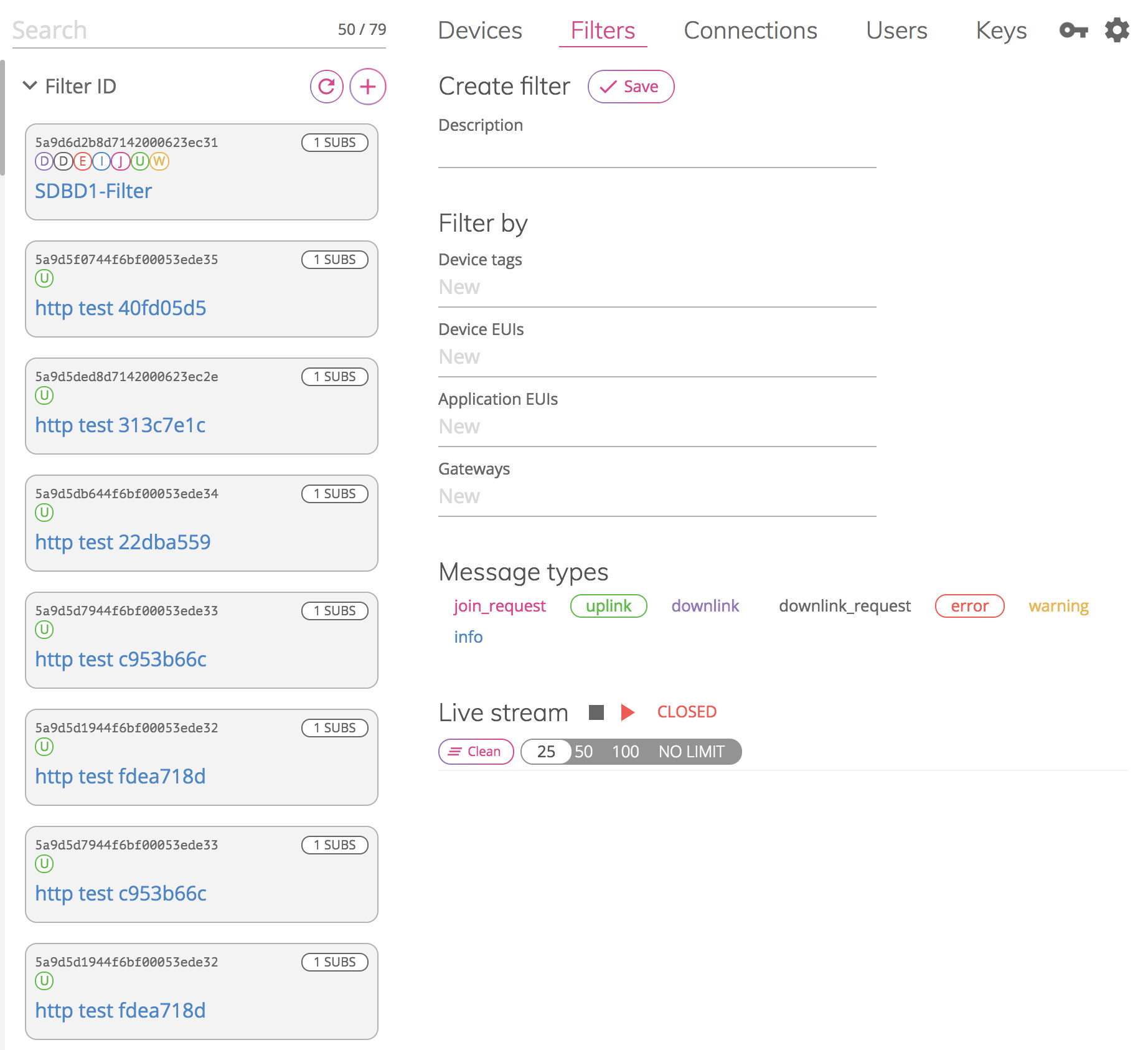 Create a Connection
Under the 'Connection' view, click the

icon.
The Everynet NS provides device connectivity, but end-to-end solutions rely on integrations to external 3rd party application servers to make use of the delivered data. This feature provides the 'Connections' to those external integrations.
Many external application servers make use of industry standard HTTP or MQTT integrations, and the list of specific Connections (MyDevices, PubNub etc) will continue to grow.
As each Connection has unique properties, the list of parameters will change depending on the selection.